Morning Glow Clay Mask
Regular price

Sale price

$19.99
Introducing the Morning Glow Clay Face Mask, the ultimate solution to give your dry skin the hydration it deserves! Say goodbye to dull, tired skin and hello to a radiant, refreshed complexion with this gentle exfoliant.
With key ingredients like colloidal oatmeal, aloe vera, and sunflower lecithin, this mask locks in moisture and nourishes your skin, leaving it feeling soft and supple. Plus, the addition of white kaolin and rose clay helps absorb excess oil, keeping those pesky acne blemishes at bay.
Not only will this mask give your skin a much-needed boost of hydration, but it also works wonders on minimizing pores and fine lines. Who says you can't have it all?
So, treat yourself to a self-care day and add the Morning Glow Clay Face Mask to your skincare routine. You'll love how smooth and silky your skin feels afterward. And hey, who knows, you might even catch a glimpse of that glowing morning sunshine on your face. 😉
Targets: 
Dryness and irritation 
Suited for: 
All Skin Types
Ingredients

Rose clay, oatmeal powder, Rosehip powder, sunflower lethicin, coconut milk powder, aloe vera powder

Made in Santa Cruz, CA.
How to Use

Mix 1/4-1 tbsp with a few drops of warm water (or other liquid of choice) in a bowl until a paste is formed. Gently spread face mask evenly all over a clean face, or use as a spot treatment. Leave on for 10-15 minutes. Remove with warm water. Use 1-3 times per week. For sensitive skin leave on for 10 minutes and use only 1-2 times a week.

*Always do a patch test on hand or arm before applying a new product, especially if you have sensitive skin.

You should be able to get at least 15 uses out of this mask.
Vegan & Cruelty-Free
Clean Ingredients
Packaged Sustainably
Free Of Synthetic Fragrance And Dyes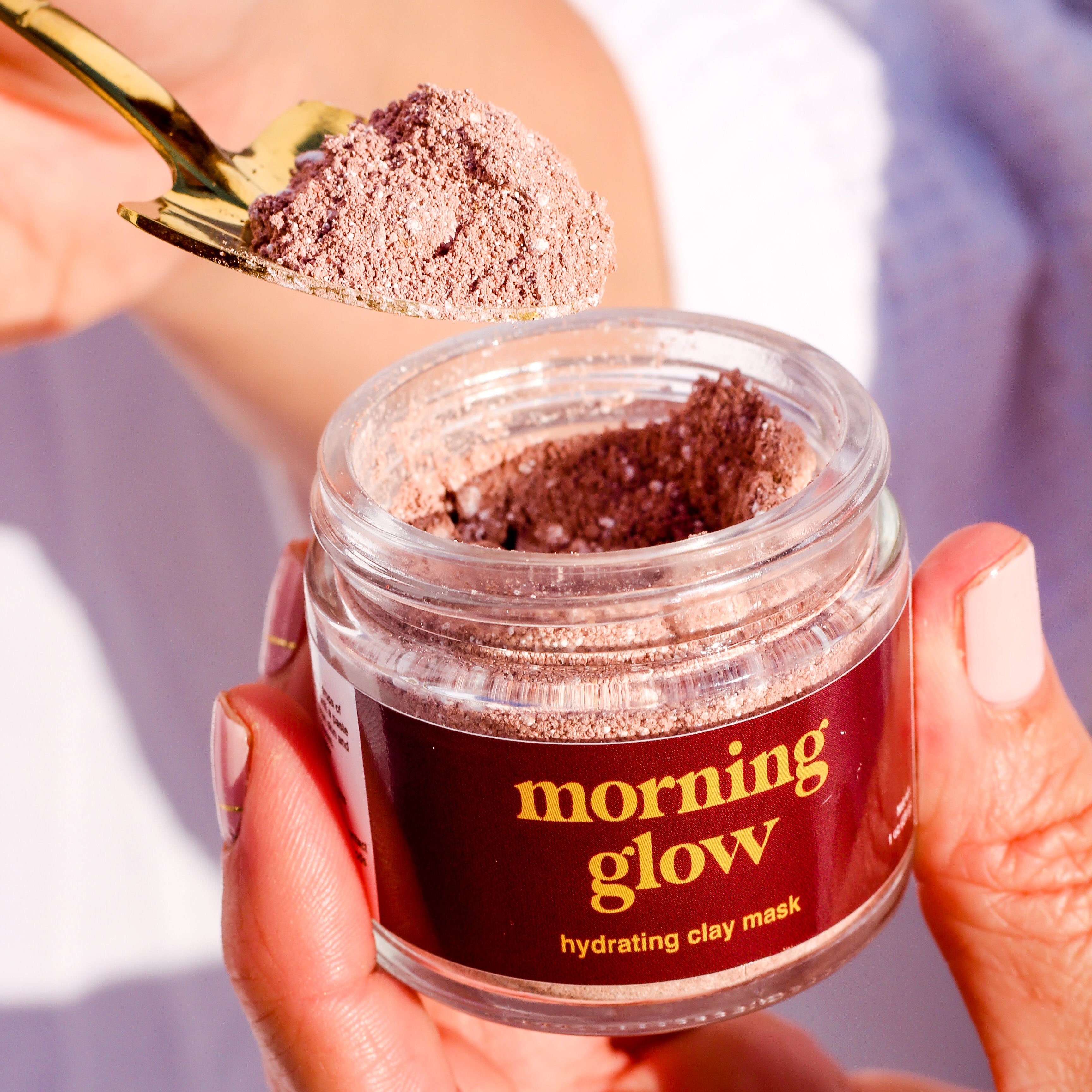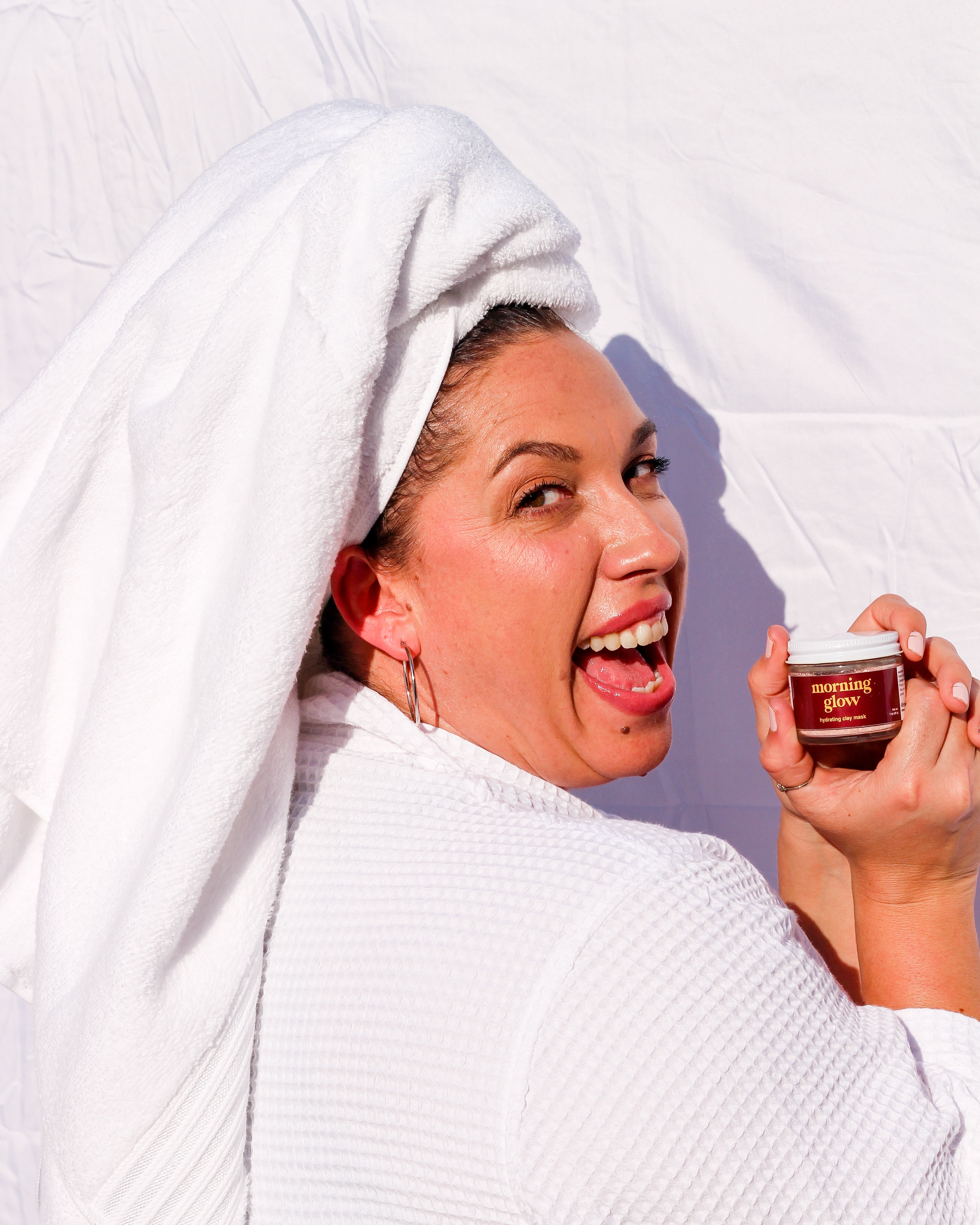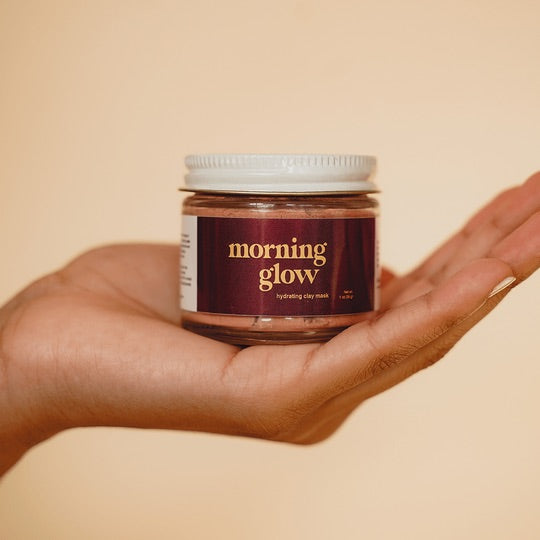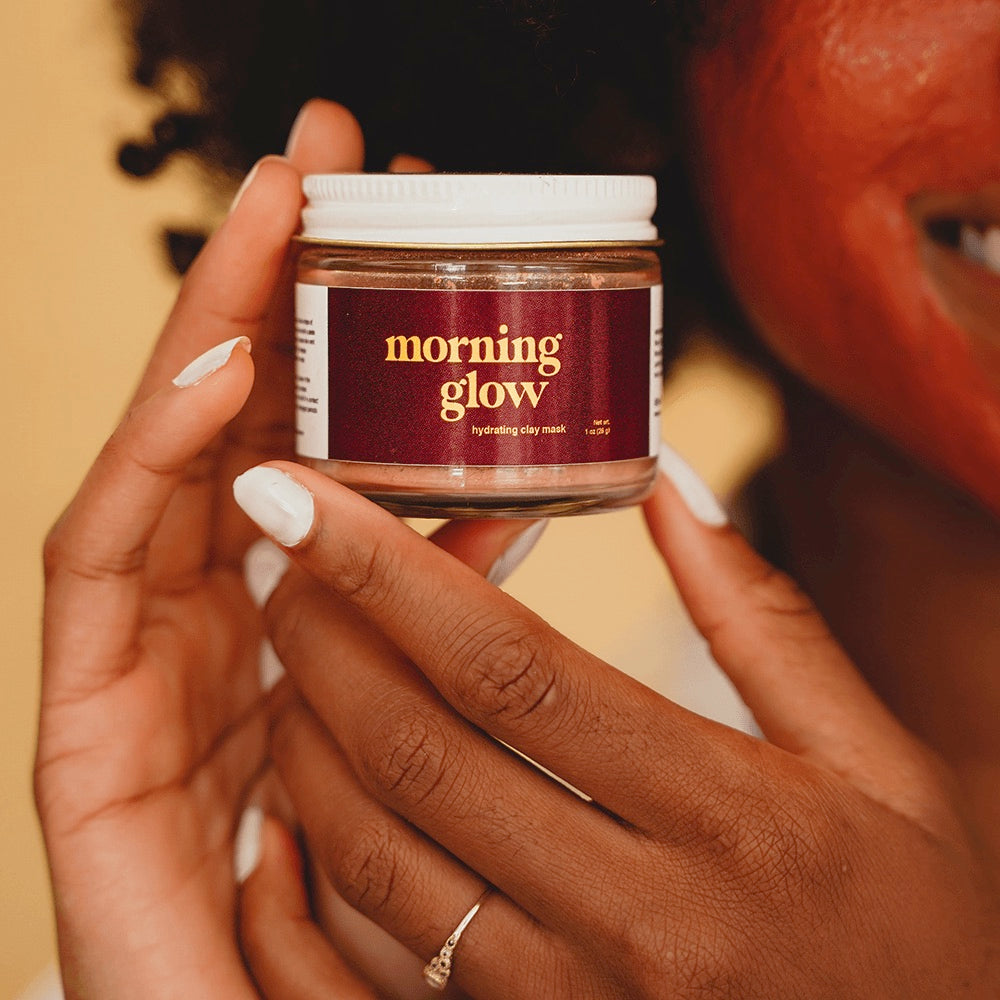 Key Ingredients
Rose Clay

helps reduce inflammation, remove dead skin cells, tighten pores, fades hyperpigmentation.
Coconut milk

has high levels of Vitamin C which helps maintain elasticity and flexibility of skin. It is also rich in copper, and prevents wrinkles, sagging skin and age spots.
Sunflower Lecithin

is used as an emollient to help make the skin feel smooth and restoring hydration
Yes please!
First I have to say I love how little you need to use for one mask. Literally 1 scoop and a tiny bit of water and you're ready to go! Didn't take long to dry after applying. I did struggle to rinse it off with just my hands. However, I used my magic cloth and it came off with ease and my skin felt AHMAZING after so was totally worth the struggle! My skin is soft and feels fresh!
Cooling on my skin
I love this mask it felt so cooling on my skin, clay mask are little messy but still left my skin glowing! it also came with cutest little scoop
AMAZING BUY THIS
i purchased this product and the first time I used it fell in love now I have bought the 2 oz one just so I can hold off on buying another one this has so many uses and is eco friendly definitely recommend to everyone.
Definitely left me glowing
Skin was starting to get harsh from the winter with dry and oily zones and small white heads from wearing a mask all day. This mask was strong enough to cleanse my pores but gentle and nourishing on the dryness. Left me with glowy hydrated soft skin!